FILLING SYSTEM AUTOMATIC JAR FILLING SYSTEM (Model : JFS-AUTO)
DESCRIPTION:
The fully automated jar filling system is used for automatic filling of jars. (And it's available for foaming and non foaming products. The complete automation includes jar feeding, filling, lid placing & closing, check weighing, induction sealing.
Features:
Completely automatic solution for Filling, Lid placing, Lid closing, Induction Sealing arrangements.
Suitable for foaming & Non-foaming products.
Sizes available for various capacities ranging from 100g to 50kg.
Conveyor (Roller / Belt / Slat chain) based traffic management facility.
Three stage filling operation (coarse, fine and super fine) for better filling accuracy and consistent performance.
Recipe / SKU management facility for various density products with separate target setting.
Rack and pinion screw for lance head height adjustment to fill containers of different heights.
Inflight compensation facility to get good accuracy.
Inbuilt totalizer and drum counter.
Optional:
Auto / Manual CIP indexing arrangement.
Induction sealing unit.
Connectivity with PLC, SCADA.
A complete cabin can be provided for fumes and aerosols suction purpose.
Check weigh system for Gross verification.
Available for Ex Zones.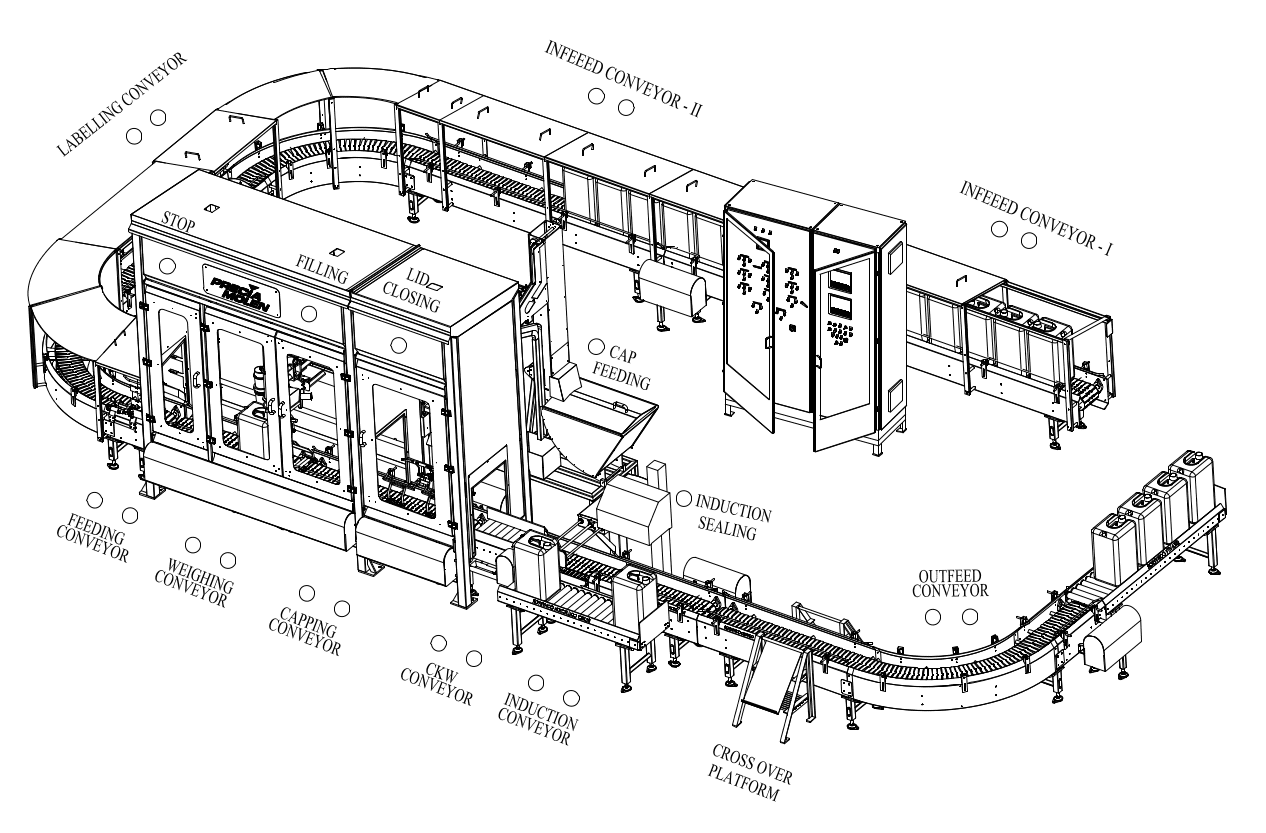 The other products in the range