BAG FILLING SYSTEM-GROSS WEIGHER (Model : BFS-GW)
Description:
The bag filling system (BFS-GW) is used for semi automatic bag filling application. And it is mainly suitable for non- free flow materials such as fine powders.
Features:
Suitable for non free flowing products (like Powders, Flakes etc.)
Suitable for capacity ranging from 5kg to 100kg.
Feeding System:
Dual screw feeder for three stage of filling operation (coarse & fine operated by bigger Screw and supper fine operated by small screw ) for accuracy and consistent performance.
(OR)
Vibro-Feeder for Flakes.
3 load cells based weigh hopper with pneumatically operated bag clamping assembly.(No tie rods are used for alignment).
inflight compensation for better to get good accuracy.
Inbuilt totalizer, Bag counter.
Optional:
Stitching machine with conveyor.
Product hopper on the top of system.
Connectivity with PLC. SCADA.
Available for Ex zones.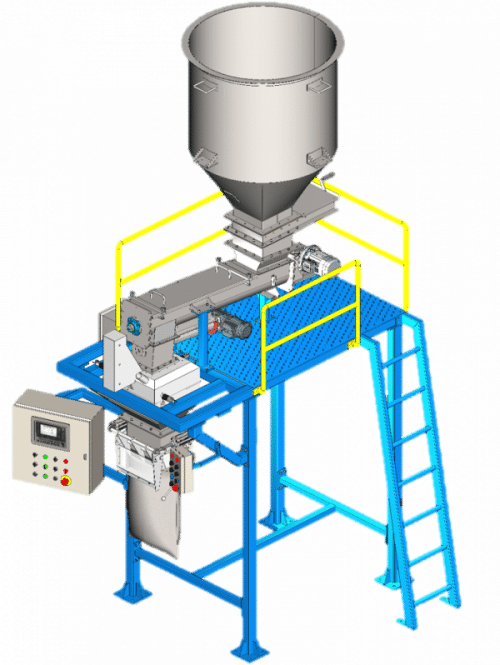 The other products in the range