JUMBO BAG FILLING SYSTEM – WEIGH STRUCTURE BASED (Model : JBFS-WS)
Description:
The jumbo bag filling system (JBFS-SF) is used for semi automatic jumbo bag filling applications. And it is mainly suitable for non free flow materials.
Weigh structure based:
Weigh structure suspended on load cells.
Suitable for free flowing products (sugar, rice, wheat, etc..) & non-free flowing products(powders, flakes, etc..).
Suitable for capacity ranging from 250 kg to 2000kg.
Types of feeding systems,
Pneumatic sector gate for free flowing products.
Screw feeder for non free flowing products.
RAL for non free flowing products.
Pneumatic cylinder based bag clamping assembly.
Raising lowering facility for regulating the product accommodation.
Air inflation system for bag inflation.
Three stage filling (coarse, Fine, and Super fine) for good accuracy and consistent performance.
inflight compensation facility to get good accuracy & Inbuilt totalizer and counter.
Options:
Auto palletiser.
Conveyor automation.
Vibrating arrangement.
Dust Collection System.
Available for Ex zones.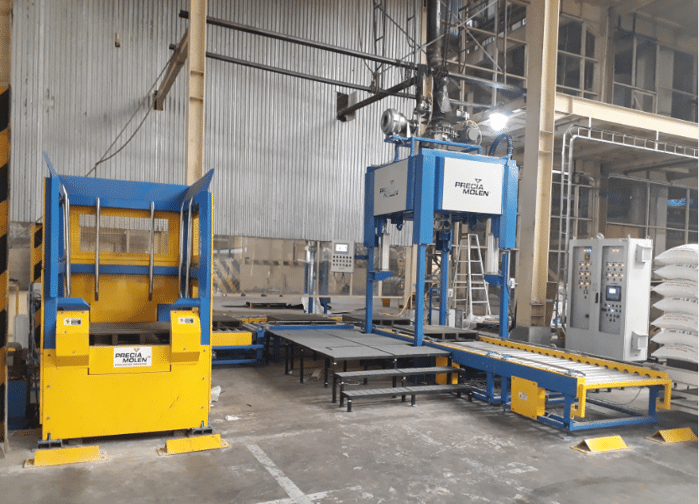 The other products in the range