BAG FILLING SYSTEM TYPE – NET WEIGHER (Model : BFS-NW)
Description:
The bag filling system (BFS-NW) is used for semi automatic bag filling applications. And it is mainly suitable for free flow materials (like granules, pellets, sugar, rice etc.)
Net Weigh – Bag Filling System:
Suitable for free flowing products (like granules, pellets, sugar, rice etc..)
Suitable for capacity ranging from 5kg to 100kg.
Pneumatically operated twin sector feed gates for gravity feed.
Three stage of filling operation (coarse, fine and super fine ) for better accuracy and consistent performance.
3 load cells based weigh hopper with pneumatically operated discharge gate (no tie rods are used for alignment)
inflight compensation for better to get good accuracy.
Inbuilt totalizer, Bag counter.
Discharge chute with pneumatically operated bag clamping assembly.
Optional:
Structural support for complete system.
Stitching machine with conveyor.
Product hopper on top of the system.
Available for Ex zones.
Note:
System with Dial Weigh Hopper (DFS-TWIN) with common discharge is available for higher throughput.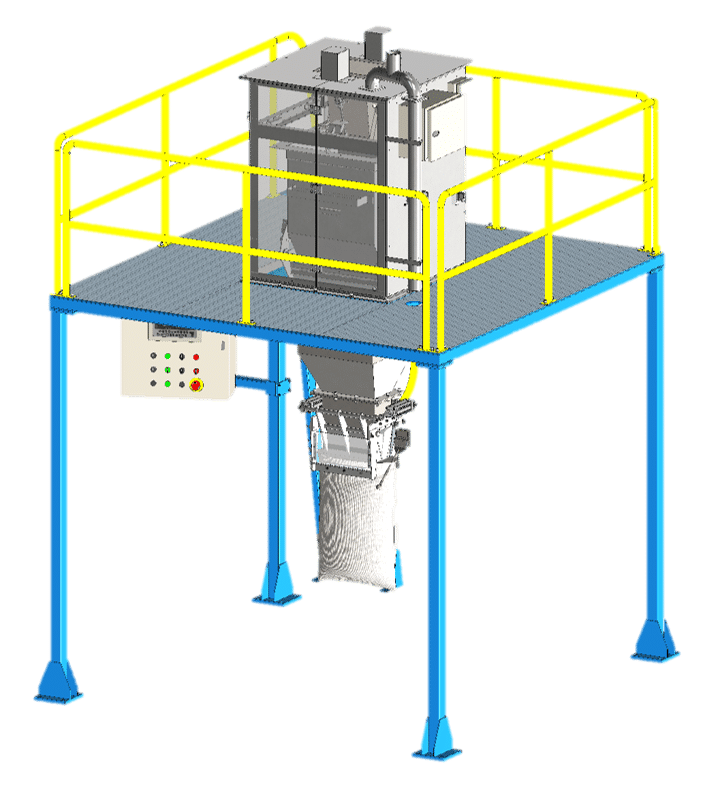 The other products in the range